Nikhil Prabhu and his Major Achievements:
Played for Mumbai FC under 16 team as Captain for iLeague Nationals.
One of the Young Player represented Maharashtra State team for Santosh Trophy in history in the age of 17
Part of 40 Probable players for under 17 World Cup selection process in India
Captain of Maharashtra State team for SGFI National Football Championship
Played under 18 iLeague Nationals 2018
MDFA Best Defender Award – Super Division 2019
Captain – Mumbai University & Pune City FC Under 19 team 2019
Won Runner up Trophy in National Youth iLeague Championship 2019
Won MDFA Super City Championship
MDFA Elite Seniors and 72nd Senior Santosh Trophy at Ahmedabad & Kolkata for Maharashtra State in one Season in the age of 17. Also hit a crucial goal in League matches.
Played Clubs:
Pune City FC, MumbaiFC, FSI, PIFA Colaba, Kenkre FC, Kalina Rangers, Canara Star and Daniels.
Prominent Football Tournament represented:
National Senior Santosh Trophy, National iLeague Trophy for last 4 years, Redbull Naymar Trophy, MDFA Elite Division, MDFA Super Division, SGFI DSO National Trophy, CBSE School National Trophy for last 4 Years, MDFA State Tournament for last 3 years, Ryan Cluster tournament.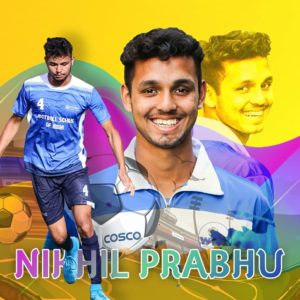 Player Awards:
"Best Football Defender" for Maharashtra State under 18 District Championship 2017
Captain of Maharashtra State under 18 Championship team 2017
Captain for FSI Under 17 Team iLeague National team – 2018
Won "Best Player Golden Boot" for Mumbai City FC and Reliance Foundation Scouting
Captain of Mumbai FC Under 17 Team iLeague National team – 2016 &
School Captain for DSO & National CBSE Cluster tournament. – 2017
Received 2 Man of the Match Award for Reliance Youth Football Tournaments – 2017
Received award for Ryan Group 4 KM Marathon – 2017
Played along with Senior National player like Steven Dias (Becham of India), Jayesh Rane, Ashutosh, Farooq Chaudhary and Vijit
Best Player in Football Cluster Tournament – 2014
Best Player PIFA Club – 2014
Best Player in Kenkre FC (Under 15 age) – Hungary & Austria World Youth Football Cup Tour
Best Sports Person Award 2016 – Ryan International School,
Leading 16 SGFI Maharashtra team at Karimnagar for Nationals as a Captain
Best player of the tournament in the under 16 Ambassadors Cup
2014, 2015, 2016 and 2017 – CBSE National Cluster tournament as a
Received the Sports scholarship from Ryan
Looking forward towards an enriching career in "Football", encompassing my athletic feats and my devotion towards this wonderful game with passion.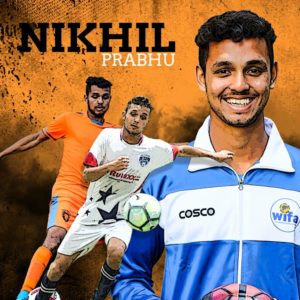 SYNOPSIS
A very enthusiastic individual with the dynamic approach towards Sports and Athletics
Confident communicator, having developed strong verbal communication skills and focus on developing myself in Sports, especially in Football followed by other sports like Cricket, Running
Represented my Schools at Gujarat State Level and Maharashtra State Level Football
Currently ACE player and Captain for RYAN International School, Sanpada (Navi Mumbai) under 16 Cricket and Football
Regularly practicing football at the (PIFA) Premier Indian Football Academy and Mumbai FC to enhance my football playing
Played for 2nd Division in MDFA under 19 league matches through
Selected for Pune FC team based on my performance during the CBSE Cluster Football Tournament
Play for the Navi Mumbai Spring Field professional Football team
Selected in the Kenkre FC Under 16 Team – 2015
Leading SGFI under 16 Maharashtra team at Karimnagar as a Captain
Represented AIFFA iLeague for both Western Region and Nationals from Mumbai FC
Received 4 Gold and 1 Silver Medal in NMSA Athletics Meet
Part of 20 Probable lists as part under 17 World Cup team selection process
Foreign Trips: Austria & Hungary to play "World Youth Football" tournament
Also Read: Multi-organ Transplant Surgeon Dr Sunil Shenvi
FOOTBALL AND ATHLETIC ACHIEVEMENTS
 Ryan International Football Tournament
Team Position – 1stRyan International School Meet
2nd Position in 4×100 relay
Navi Mumbai School Association Athletics
2nd Position in 4×100 relay (Under 14) Ryan International School Football Tournament
Navi Mumbai Police and Heart Foundation
CBSE Cluster Football Tournament – Kolhapur
Team Position – 4th
Won the Best player of the Tournament Award
Maharashtra State Football Tournament, Vashi Maharashtra State Cricket Tournament, Vashi
Ryan International School Minithon
Ryan International Central Board of Secondary Education Football Tournament, Delhi
Navi Mumbai Municipal Corporation Football Tournament
Ryan International School Athletics, Kandivali
1st Position – under 16 1500 meter Run
2nd Position – under 16 4×100 relay Run Ryan International School Zonal Athletics
3rd Position – under 16 4×100 relay Run
2nd Position – under 16 4×400 relay Run
1st Position – under 16 1500 meter Josh Tournament 2015
Team Position – 1stPIFA Elite Academy
Received U16    PIFA    Elite    Academy Outstanding Player Award for 2014-15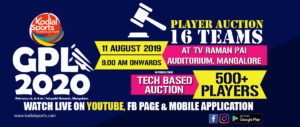 Under 17 World Cup Selection
Class of 2015-16
Part of 20 player list as part of the overall selection process at Cooperage
Selected for the WIFA 11 vs India 11 Match at Mumbai
Mumbai FC – iLeague Team
Played AIFF West Zonal under 15 iLeague as main Defender
Qualified and played under 15 iLeague Nationals final round at
DSO Cup
Won the under 16 DSO cup in Thane division
Won the under 16 DSO Mumbai division
Runners up in the under 16 DSO Maharashtra State tournament
Selected for the under 16 SGFI Maharashtra team
Represented as a Captain under 16 SGFI Maharashtra team at Karimnagar,
Selected for the under 16 DSO India camp
Subrato Cup
–       Runners up of under 17 Subroto cup in Thane district
CBSE Cluster Tournament
Won the under 19 CBSE Clusters Tournament at Baroda
Qualified for the under 19 CBSE Clusters Nationals
Ambassador Cup, Mumbai
–       Winners of under 16 Ambassadors Cup
Awarded the best player of the tournament in the under 16 Ambassadors Cup
NMSA District Athletics Tournament
Runners up in the under 16 cricket NMSA tournament – as a Captain
Bagged 1st place in the 1500 Meter Race
Bagged 2nd place in the 800 Meter Race
Bagged 1st place in the 3000 Meter Run
Part of 1×100, 4×400 Meters Relay team – Won 1st
OTHER ACHIEVEMENTS:
1st Position in Balance Race at Nand Vidyaniketan School – 2005-06
2nd Position in 50 Meter Race at Nand Vidyaniketan School – 2005-06
1st Position in Dodgeball Tournament at Nand Vidyaniketan School – 2006-07
1st Position in Dodgeball Tournament at Nand Vidyaniketan School – 2007-08
2nd Position in Swimming Competition at Nand Vidyaniketan School – 2007-08
2nd Position in Running Race at Nand Vidyaniketan School – 2007-08
1st Position in Marathon Race at Nand Vidyaniketan School – 2007-08
2nd Position in Marathon Race at Essar International School – 2010-11
3rd Position in Swimming Competition 4×30 metre at Essar International School – 2009-10
1st Position of Football team in the Inter House Football Tournament at Essar School – 2009-10
1st Position of Football team in the Inter House Football Tournament at Essar School – 2010-11
HOBBIES:
Other than outdoor sports, enjoy playing Chess and UNO
Enjoy exploring different places with family and friends