It is almost unimaginable to perceive a social gathering or a party without a game of 'Housie-Housie'. Carefully poring over the 'Housie' ticket with a toothpick in one's hand and juggling the food plate in the other, the excitement of trying to knock out the numbers for the 'Jaldi Five', 'Top Line', 'Middle Line', 'Bottom Line' and finally the full house brings in an adrenalin rush of a different kind, one that is in sync with mood of the event.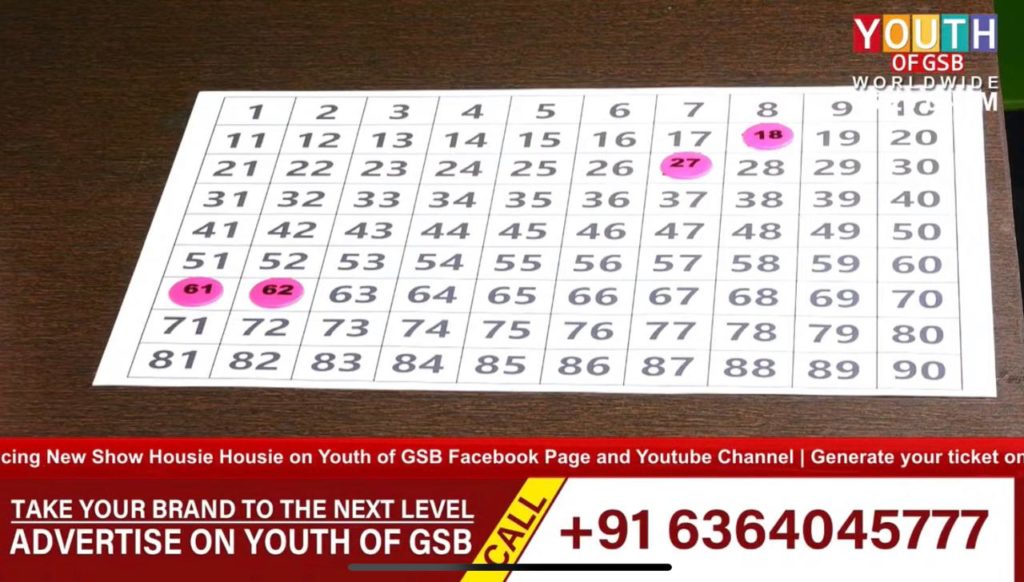 Recreating the same fervor, albeit online was Youth of GSB, a community organization of GSBs that has carved a niche for itself in diverse areas – sports, media, social service and the list goes on. This online challenge came to the fore when the suave host P Kiran Shenoy set the ball rolling picking up the first number '61'. Undeterred by a few false alarms, Kiran kept the show going on for the next 90-minutes till the full house winner was found.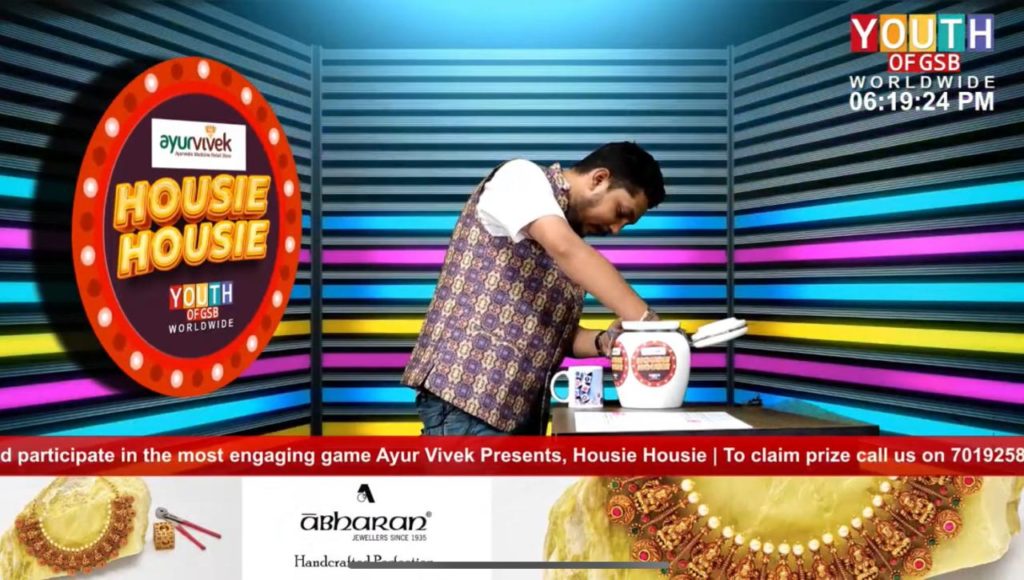 The brainchild of an exuberant team led by Mangalpady Naresh Shenoy, convener of Youth of GSB, the maiden edition of the Housie Housie event christened 'Ayur Vivek Housie Housie' saw winners from close and far bag the goodies that Ayur Vivek, a leading Ayurveda house offer to the winners. The excitement of winners was palpable and echoed in the calls they made to Kiran to reel in their winning numbers with almost childlike innocence.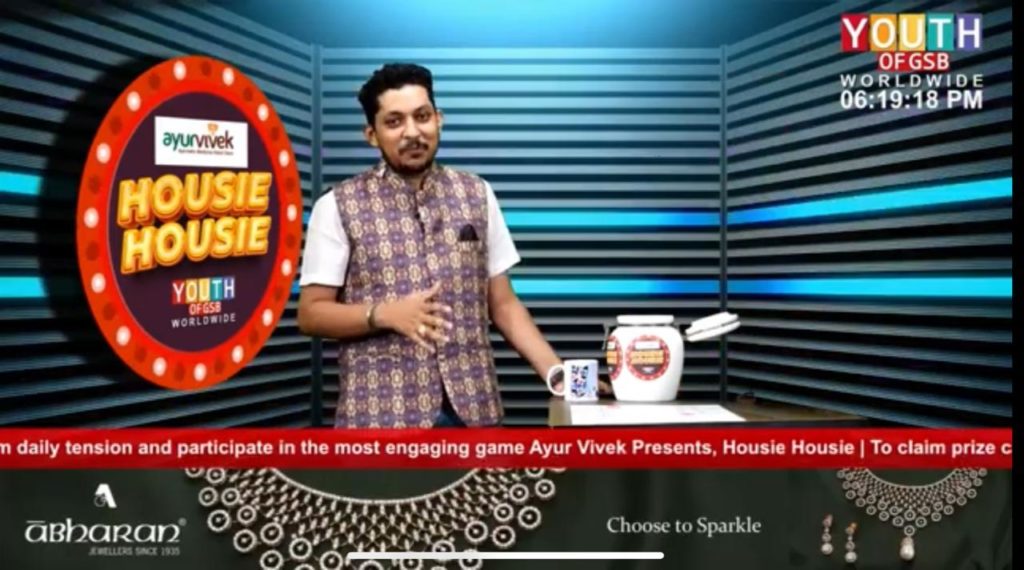 It was an idea to give people bogged down by the pandemic a chance to relieve their personal problems and a game of Housie Housie was the ideal choice for this, says Naresh Shenoy. "We experimented with Gharanthu Gammath that Kiran so admirably hosted during the lockdown last year. The tryst with Housie Housie was an attempt to give the vast followers of our Facebook page and YouTube channel moments of excitement," he says.
The fact that nearly 500 viewers each logged on to these online forums for around 90 minutes, not only to follow the fortunes of their electronically generated tickets online, but also call in to share their opinion spiced up the show. Amchis from Middle East felt left out in that the customized software used for the show did not allow them to use their Dubai numbers to log in and generate a ticket. "We will address this issue," Naresh says.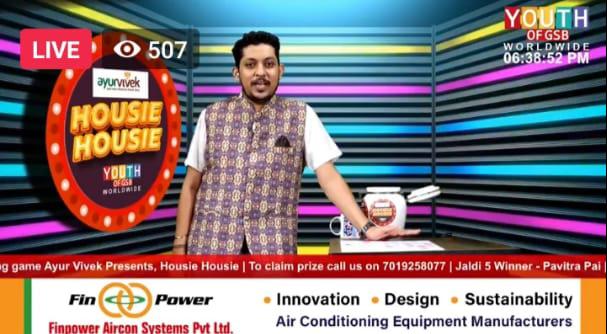 Given the steady stream of callers wanting to know if this will be a regular feature on Youth of GSB, Naresh Shenoy says, "We will definitely consider this with sponsorship and today's show showcased the potential." Incidentally, Jayalakshmi, a leading garment store had given a fillip to a similar activity that the organization arranged – a quiz show that Rajath Bhandarkar hosted. Even this show amchis participate enthusiastically.
(This post is authored by Mr. Jaideep Shenoy, Journalist, Mangalore)