This year again Smt Rekha G Kamath of Sree Devi Cashew Industries, Karkala Ujwala Udyami award for Karnataka state by SBI and Suvarna tv. Award was collected by her son Sri Krishna Kamath.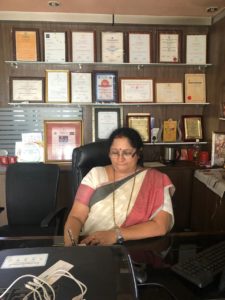 Mrs. Rekha G Kamath is an active partner in Sree Devi Cashew Industries, Karkala a family business started in the year 1995.  They export cashew kernels to USA, UAE, and Europe.  They have ISO 22000 certification and are one of the leading exporters in the coastal belt, supplies touching 177 container loads.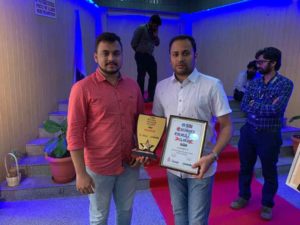 Mr. Ganesh Kamath, her husband,  Krishnanada Kamath, her son, and Archana her daughter-in-law are the other partners.  Mrs. Rekha was recently awarded the prestigious best woman entrepreneur 2011-2012 award by KASSIA. Her enterprise has won export excellence award continuously for the years 2008, 2009, 2010, 2011, 2012, 2013 and 2014 given by VITC on behalf of the Govt. of Karnataka.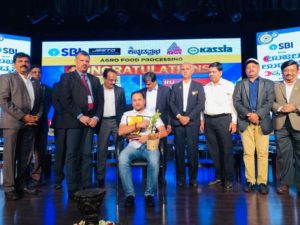 She has also been awarded the FIEO Southern Region Export Excellence Award for the year 2012-2013.  They have created huge local employment by giving jobs to 250 people directly and 1500 people indirectly.   It was indeed a pleasure to meet such a progressive outward-looking family who wants to grow their business into new markets.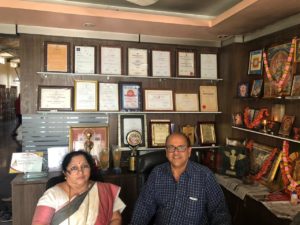 As the entire family is engaged in the day to day running of the business it is an achievable dream.  The dynamism and leadership of Mrs. Rekha are very inspiring and laudable.